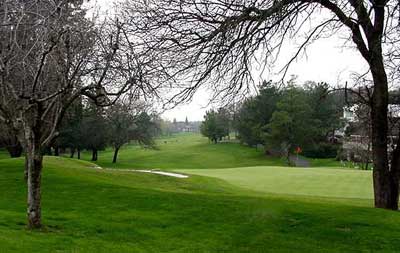 Country club offers great golf and more
Even before it was known as a great place to live, Rancho Murieta was known around Northern California as a great place to play golf.
Rancho Murieta Country Club's courses, which opened in the 1970s, represent the only 36-hole club in the Sacramento area. And it's not just golf, but championship-caliber golf -- courses tailored to the wanderings of the Cosumnes River and the trees and rolling landscape that were here before the first tee was pushed into the turf.
The North Course, where the PGA Seniors made a tournament stop for a decade, is the more challenging of the two courses, at 6,839 yards from the tips (every one of those yards uphill), with a blue rating of 72.6 and slope of 136. It opened in 1971 and was redesigned in 1986 by Arnold Palmer.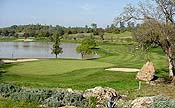 Members know the South Course -- at 6,894 yards, a 72.9 rating and a 129 slope -- is no day at the beach, but it is forgiving enough to allow enjoyable play for golfers from scratch to weekend players. This is true despite 68 bunkers and water on 10 of the holes. It opened in 1979.
The club also features a driving range, two practice greens, a 40,000-square-foot clubhouse, pro shop, six lighted tennis courts, the 19th Hole Bar and the Parasol Room restaurant.
There are many special events at the club. For information about membership call 354-3400.